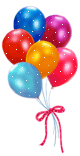 It is nice to be able to celebrate the good news of a friend, and I am very happy to say that we have reason to celebrate. The landscape of publishing is changing, in particular with the advent of the ebook, and self-publishing is increasingly becoming a viable option, and one which is beginning to grow legs as a door opener for other opportunities, as Boyd Morrison proved with his book The Ark, as was discussed in previous post Who Needs a Publisher Anyway?
I first came across the writing of Linda Welch early in 2009 when I reviewed her first book in the Whisperings series, Along Came a Demon (review 70). I knew of Linda from the Lulu forums and that is one of the reasons I chose to review her book when it was posted on the Pick Me tab. I was very happy to have read the first book, and jumped at the chance to read and review the second book in the series, The Demon Hunters, as soon as Linda made it available to us (review 105). Since that time, Linda and I have become regular correspondents and critique partners for each other, and Linda has graciously reviewed a few books for LL Book review as well. I am very fortunate to call this talented woman my friend, and had the pleasure of meeting her this year on my vacation.
A few months ago, Linda's Whisperings series took off in Kindle sales and her books were number 1 & 2 respectively in their category. I couldn't have been more thrilled for her, or so I thought. The week following their rise to number 1, she received an email that she flipped to me to get my take on it. The email just happened to be from Robert Gottlieb of Trident Media Group (number one agency in sales since 2004 by Publisher's Marketplace) enquiring whether she had representation for her Whispering novels and whether she would be interested in growing her business in the US and abroad. After I finished dancing on the ceiling on her behalf and doing a quick round of research, checking Publisher's Marketplace, Preditors and Editors, and other sources looking for what the feedback was about Trident and Robert Gottlieb specifically, I sent back my response advising her to express interest. NOW!!
After discussing how Trident would be able to help Linda potentially increase her sales, Linda sent both of her current books, Along Came a Demon and The Demon Hunters to Robert, and he provided some inital editorial feedback. Over the past couple months, Linda and Robert have been working out the details of their agreement. Linda did seek out the assistance of a literary attorney to review the agency contract, which is always a good idea. A reputable agency will recommend you have someone look over the agreement, which Trident did. Once the minor changes to the contract were agreed upon and changed, Linda signed and with a few deep breaths, sent the contract back to the agency. So it is official, Linda Welch is now represented by Robert Gottlieb of Trident Media Group.
As happy as I am for Linda, and I truly don't know who has sounded more excited about this venture…I think it might be me, the more exciting aspect to garner from this is that one of the major New York agencies is actively looking for talent amidst the self-published pool based on sales. And if a respected CEO and agent like Robert Gottlieb is taking the time to watch the Amazon sales rankings to scoop up talent, then will it be long before more and more agencies are doing the same?
If you want to pick up a copy of the books which earned her the deal, you'd better check Amazon.com fast, as they will soon disappear for awhile. Oh, and the reason we don't have a picture of the smiling author is that such a thing does not exist on the web. The closest we can get is a picture of Tiff Banks, her main character from the Whisperings series.
CONGRATULATIONS LINDA!!!