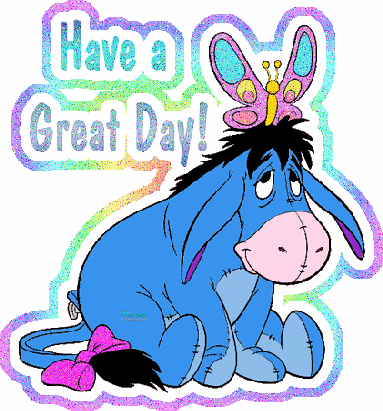 I've been having a bit of an off week… you know the kind. Nothing really wrong, but not feeling quite 100%, the day job a little tough to take. Yet there were bright spots to the week, like getting a text message from my friends Drew and Branli about getting together for coffee as they passed by my workplace. So not all bad, not all good, just not feeling quite myself. And not feeling good about the progress on my edits for the middle grade novel because they've been practically non-existent this week. I've tried, but I've been too tired and I'm too close to want to force edits because I could make a hash of it.
Yesterday I noticed we needed more toilet paper (and yes, apparently I am the only one in the household who is gifted with the ability to hunt for toilet paper in the wilds of a store and successfully capture and bring it home.) I meant to stop at Walmart (across the street from work, so the most convenient place) and get some before coming home yesterday, but forgot… I won't elaborate as to why, but will just say it has a lot to do with how the work day went. So what, you say? I am a self-confessed freak about having enough toilet paper in the house. I break out in a sweat if I get down to the last roll. It may be strange, but deal with it.
Since I felt so blah upon arrival home after having forgotten about the toilet paper, I didn't go out and get any last night. Which was epic because we actually put the last roll on the spindle – a true indication of how off I am feeling. So today at the end of work, I did go get the toilet paper (yes, I bought two 24-double roll packs for two people in the house, what of it?) and proceeded home.
As I exited the freeway on the last leg of my homeward journey, I thought about how melancholy I felt and was having one of those "is all of the effort worth it?" moments. And there was a huge line at the stop light and it took forever to change, and all I wanted to do was to get home, get into something comfortable, and turn into a slug. To top things off, some guy in the lane next to me started honking his horn and calling out.
Yes, he honked and called to me. I rolled down the window and his first question was, "Are you the author?" What a wonderful thing to hear while waiting for a stoplight to change from eternal red to green. And before you think this guy is psychic or something, you should know that I have a magnet with the cover of Misfit McCabe on the car door. He was in the car with what I presume to be his daughter, and we proceeded to have a brief conversation about the book and he wanted to write the information down, so I grabbed a bookmark and hopped out of the car to give it to him. (I told you the light was eternal red). We shared a few more words, and finally with a green light we both moved on.
I laughed a little as I moved up to the light (no I didn't make it through, but he did) because on the seat next to me were the two humongous packages of toilet paper, and I thought of some people I know who would have been embarrassed to have a conversation with toilet paper on the seat. Not me. If I didn't stop for toilet paper, we wouldn't have arrived to wait in the line at the same time and I wouldn't have made that particular connection. So the lessons learned:
You can't embarrass me with toilet paper.
Always make sure you have bookmarks to hand out with you in the car… you never know when you might need one.
And when things seem dreary, something will come along to show you some light… you just have to allow it to come in.
Oh, and the pic really works for me, because I was having such an eeyore-ish moment, and suddenly the world had sparkles.