The design of my blog has been updated. I have more closely integrated the traveling book site, Where in the World is Misfit McCabe?, and put the link in a tab at the top of the blog (WITW is MMC). I have added a nav tab at the top to Griffie World in preparation for the revamp of that website, and have added a separate tab for the list of Book Reviews which I have done. I am also working on the tab for the Young Writers Series articles, but still need to do a little clean up on those which did not convert well, when originally imported.
My plan was to get a lot of editing done this weekend. Unfortunately, my mind was stuck on revamping my website and I ended up at war with myself over modifications or editing. Then I got the sucker punch from puppy dog eyes.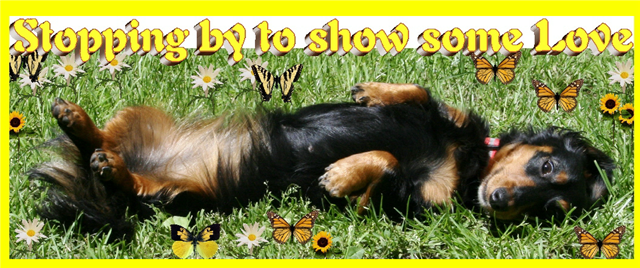 I decided (on some foolish whim) to integrate The Paw Princess Diary into this blog, but to have a separate tab to display those posts and not mix them in on the front page. Sounds simple enough right? An entire day later, I have finally accomplished what I set out to do. One of the issues was that the creation of the page to pull the information by category worked great, except for the fact that it broke the navigation, so that you couldn't look at older posts. I finally found something indicating that this was an issue with setting the category. And when I excluded the paw princess category from the front page, it broke the navigation there as well.
My page design was actually pretty slick, because I could put the post footer information into the meta area and that meant I didn't have to put it in each individual post. Imagine my chagrin, when I decided to sidestep the navigation issue by using a redirect to the category search, and therefore, the footer information in the meta area no longer applied. So, back to the editing function went I and now have updated all of the posts individually. I haven't deleted the page template, because ultimately I would still like to find out why the use of query posts would break the navigation. I found a plugin to allow me to exclude the category from the front page (without breaking navigation), so I may (later. . .much later) look at that code to see if I can get an idea as to how to unbreak it for the query post on the template.
While I got actually quite a bit accomplished, it wasn't what I had planned.  I guess I'll just have to get it done during the week.
———————————————————————————————–
LK Griffie
Visit me at Griffie World
To buy Misfit McCabe, visit my store at Lulu.com or purchase at Amazon.com
To track Misfit McCabe across the country, visit:
Where in the World is Misfit McCabe?
Own a Kindle? Download Misfit McCabe in an instant.
To read book reviews by LK Griffie, visit: The Lulu Book Review