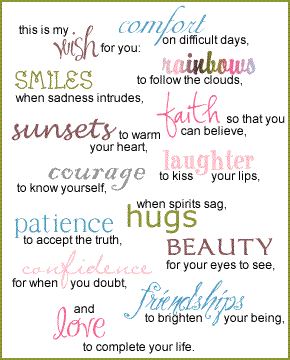 The first time I noticed Branli Caidryn (@branli) online was in conversation with Mireyah Wolfe and I wondered who the tiger striped cartoon character who frequently cried and scattered skittles while running away was. I watched the conversations for awhile, and I started to notice that despite his somewhat gruff avatar, I mean really that dude means business, there was a warmth to the person behind the tweets that couldn't be denied. Branli genuinely cares for his friends, and the way he watched over the girls, although not close in proximity, amazed me. He was like everyone's big brother. I knew he was a little bit older than most of the group I saw him in correspondence with, and the girls all looked up to him and relied on him to be there when they needed a shoulder to lean on. So I took a chance, and followed Branli too, and I've never for one moment been sorry I have. Branli is a warm, caring person, who sometimes loses his sense of direction in life, but he's getting there step by step. I've watched him ramble around the internet and the state of California visiting friends. He has a wicked sense of humor and quick wit, and the biggest crisis in his life would be if he lost Rupert (his phone). The first time I met Branli in person, we met at the Paradise Bar & Grill in Long Beach to hear a friend of mine do piano bar. So we now joke when he wants to see me, he just needs to post that he wants me to take him to Paradise.
As I was getting to know Branli, I noticed he would frequently communicate with someone named @snowppl and for some reason, @snowppl was to blame for something… well, everything. So I started peeping in on the conversation periodically and learned that @snowppl was actually Andrew Turner or Drew. I noticed that any time Branli racketed around the countryside, Drew was by his side. I became convinced they were actually Siamese twins separated at birth and virtually connected at the hip. Which made my first meeting with Branli highly unusual, because he came to meet me without Drew at his side, practically unheard of. Branli and Drew refer to themselves as each others non-romantic life partner, and their friendship is strong. I think they are good for one another because each helps to support the other through times of crisis and pushes them to strengthen areas where they may be weak. Drew has a caustic wit, and will leave you in stitches during the course of a conversation. He is a wonderful person to be around and one of the best huggers I know. Once he gains a little self-confidence, Drew is going to be unstoppable.
I feel blessed to have both of these gentlemen in my life, especially since they are close enough for us to get together a few times a year.