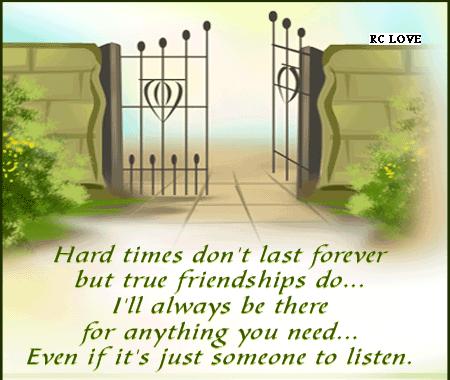 I first met Denise Grover Swank (@DeniseMSwank) online during NaNoWriMo (National Novel Writing Month) 2009 while she was making the mad dash to finish her first novel. At the time she was masquerading under the twitter handle Mommaof6 – which is actually true, but that's another story. Denise and I got to be good friends or shall I say we cemented our relationship after she completed her novel and put it away for the incubation period. Drifting at a loose end, she didn't know what to do with herself while she waited for fresh eyes to develop with which to edit the manuscript she had just completed. I suggested Denise start another story or at least outline the idea that had been tantalizing her. The next thing I knew she was deep in the middle of Chosen and there was no turning back. She became immersed in the story and I loved watching her come to terms with the writer's life. The novel completed during NaNo 2009 remains in the drawer, and will unlikely see the light of day, but it was an important first – the first completed. What I love about Denise is when she gets an idea, she goes full bore after it. She asks questions, she researches, she makes connections no one else would dream of being able to make, simply because she refuses to think for one second that someone may not want to help her. And she is so right to take that attitude, because people do want to help her. Denise is upbeat, enthusiastic, and has a wicked wit. If you're on Twitter you should follow her for the comedy routine alone, but underneath the laughs is an over-caffeinated, fun loving soul, who is a staunch and loyal friend and a total writing machine (wrote three complete novels, finished a fourth, and started a fifth in 2010). I met Denise for the first time in person at the Rocky Mountain Fiction Writers (RMFW) conference. While I loved meeting Denise, she wasn't quite herself and actually SLEPT (unheard of). I missed the wacky writer I'd come to know and love… the one who hid in the closet to write into the wee hours of the night. I know I'll meet up with Denise again in the future, and I'm looking forward to talking well into the night. Denise is like a sister (who happened to grow up somewhere else, was born to different parents, and we didn't meet until later in life) who I now can't imagine my life without.
There are so many words I could use to describe Eisley Jacobs (@EisleyJacobs) it's not funny. It's not a question of just where to start, but how to trim down. I could start with good-hearted, but that doesn't come close. She is sweet, funny, devout, dedicated, enthusiastic, talented, wise, warm, caring… do you see what I mean? The list could go on and on. It's even hard to say which of those characteristics (and by no means is that a complete list) I can say I cherish most about her. I was drawn to Eisley online for her optimism and enthusiasm. Always there with support for anyone who is struggling. Unafraid to question, and once an idea hits, she's off like a rocket to fulfill her dreams. Eisley is currently in Ethiopia helping World Vision help the people of Ethiopia. She went to a church meeting one night, came back and announced she was going, raised the funds, and has been increasing in excitement ever since. I know she is blessing the life of everyone she comes in contact with, and I'm excited to hear her stories upon her return. Eisley sponsors a child in Ethiopia as well, but unfortunately she was unable to meet her this trip. Eisley shows this same enthusiasm for her writing projects, and has three fiction projects in various stages at the moment, one proposal for a non-fiction venture which is still waiting on a response, and the one which makes me smile probably the most; she will shortly launch her middle grade novel, Dragons Forever. Her love of this project has been evident all along the way and I have enjoyed hearing about reader feedback and how it has warmed her heart. I met Eisley at the now legendary RMFW conference, and if possible Eisley is even MORE in person than she is online. A true force of nature and I love and respect this woman more than I can say.
I first met Betty Viola Blue (@bettyviolablue) through the #wipfire hashtag. I have to say I was intrigued by her writing prowess, and that she wrote about demons in heaven and angels in hell helped to pique my interest. As good as she was when I first ran across her writing, Betty's writing has improved and I have enjoyed watching her evolve as a writer. And I can't think of too many people I'd rather have looking over my posted lines – her eye is keen, and her advice is always on the mark. I was a little confused at first when Jane Kindred (@JaneKindred) popped up periodically and made a statement I expected from Betty. It turns out Jane is Betty's alter-ego and writing name, and I think Betty gets a little confused from time to time on which account she's using. 🙂 Now I just laugh when that happens. For the remainder of this post, I'll refer to Jane as Betty because that is how I know her best, and since I met Betty/Jane at the same time in person, it will be easier. Online Betty can be a little quiet, popping in to make a comment, or (what's even more fun) rant at life, and then will disappear to make the most fabulous baked goods known to man kind. She has half the Twitter population drooling with her descriptions. I first met Betty when I took a much needed, rambling vacation this past summer. Since I would be passing by San Francisco in my rambles, I thought it would be a shame not to meet Betty as I passed through. I am so glad I did. We met at a tea house, which had recently removed a car from its front window, and had a wonderful conversation about writing, editing, chasing the dream, and in general life's obstacles. Betty is an absolute DOLL!!! When I made the decision to go the the RMFW conference, Betty was one of the first people I thought about cajoling into attending, so I could see her again and spend more time with her. One of my favorite memories from the conference was watching/listening to Betty speak Russian – it still makes me smile. During the conference Betty kept trying to find out whether her dream agent, Sara Megibow, was in attendance. Unfortunately she was not. But it turned out not to matter, because after the conference Betty resubmitted her work to Sara and is now repped by her dream agent. I couldn't be happier for her. Betty has been working toward this dream relentlessly, and she has the talent that deserves to be recognized. And I for one feel my life is enriched by knowing her and can't imagine being a writer without her in my life.