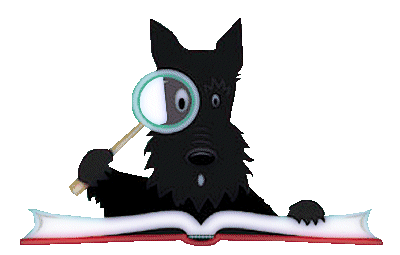 Last night I was looking at the list of authors who would be attending the LA Times Festival of Books event, just to see who else would be there. I am still very excited as this will be the first time I participate in this event. As I browsed the list, I realized a name I sincerely hoped to see was not there. The missing name is Othello Bach.
Othello was my first writing teacher, and I remember her classes as the best, especially for the novice writer. Othello always cut right to the heart of the matter when critiquing the work, and I learned more of the writing craft from her than from anyone else so far. To this day as I am working on a piece, the valuable lessons I learned under her tutelage come flooding back to mind. The two most important lessons I learned, although I learned many, were to attack the wasiness of the work, and to read the work out loud.
I had written the majority of Misfit McCabe, and anxiety gripped me as I approached the classroom for the first time. Would my writing be found dreadful, or did I actually have a glimmer of what it takes to be an author? Mortified when I found out the structure of the class was to hand in two pages each week to be read aloud by an objective reader, and then the class would critique, followed by Othello's summing up. I hadn't even mastered attempting to read my writing out loud to myself when no one else was even in the house, let alone hearing someone else read it in front of a room full of strangers. My stomach twisted with apprehension as the time for my work to be read aloud crawled closer. Then, it happened. Barbara read the first few words of Chapter 1 of Misfit McCabe. I think my heart stopped beating for a moment. Then it went into overdrive as the blood rushed to my face. I couldn't look toward the front of the room, I couldn't look at the other people in the room. My eyes were glued to the desktop, and if the floor could have opened up and swallowed me on the spot, I would have gone thankfully.
Thus began my writing education under Othello Bach. Funnily enough, it turns out that we once lived on the same street when I was a young child. Since her name didn't make the LA Times Book Festival author list, I began to wonder where she was and whether she was still writing or not. That's where the internet turns out to be a wonderful thing. I popped her name into Google and immediately found her website. Now the pastor of a small church in Kokomo, IN, she also writes an opinion column for the Kokomo Tribune.
My favorite of her books has to be Whoever Heard of a Fird? which is a delightful tale of a young fird, part fish, part bird who is looking for a herd of fird. A children's book which explores the concepts of individuality, prejudice, tenacity, hope, and acceptance in a fun spirited manner. The audio cassette includes catchy tunes and the narration by Joel Grey is superb. If you have never read this story, and happen across one of the books, it is well worth your while. This is a story I wish could be put back into circulation. I taught preschool at the time this came out, and all of the kids loved it.
When looking up her body of work on Amazon, I noticed that after she left teaching the adult ed courses at Cypress, she wrote a book to continue to help aspiring authors, How to Write a Great Story: A Fiction Writer's Handbook. This is one that I will definitely pick up. Reading the preview took me straight back to the classroom, and while I had the benefit of having Othello teach me, among others, in person, I'm sure there are some gems between the covers that would help me to improve my writing even today. I feel that I will never reach a point where I will stop learning to improve my craft. And that is as it should be.
PS – While I felt embarrassed beyond belief at having my work read out loud during that first class, the feedback was positive with a few suggestions as to minor tweaks that could be made.
———————————————————————————————–
LK Griffie
Visit me at Griffie World
To buy Misfit McCabe, visit my store at Lulu.com or purchase at Amazon.com
To track Misfit McCabe across the country, visit: Where in the World is Misfit McCabe?
Own a Kindle? Download Misfit McCabe
in an instant.
For other e-book formats, visit Smashwords.com
To read book reviews by LK Griffie, visit: The Lulu Book Review